Here at Final Choice, we genuinely care about the work we do. We have the expertise to look at the bigger picture––down to the minute details of your project.
Our top priority is providing excellent customer service and building strong, lasting relationships with our clients. We believe that open communication and transparency are key to a successful partnership, and we make sure to keep our clients informed every step of the way.
Our team of expert builders with decades of experience in the industry are dedicated to delivering the highest standards of quality, precision and attention to detail on every project, ensuring that every aspect of our work meets our clients' expectations.
We will always find a solution to any problem that arises and make sure our cost quotes cover all expenses to minimize any unexpected costs. We are a reliable construction partner you can count on.
Organisations that vouch for us
I started this company knowing what Vancouver really wanted:
an honest and straightforward contractor.
I knew that there was a need for a company that would prioritize quality craftsmanship, transparency, and building strong relationships with clients. That's why we've been working hard for the past decades to create lasting spaces for communities to blossom.
We believe that the projects we work on should last for generations, and that's why we use only the best materials and employ the most skilled professionals in the industry. We are not just building structures, we are building communities, and that is something that we take very seriously.
Our goal is to be the contractor of choice for Vancouver, and we are committed to creating sustainable environments for communities to flourish. We look forward to working with you to turn your ideas into reality.
Jeff Wong, President & CEO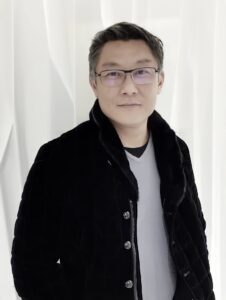 Numbers Speak For Themselves
Ready to bring your ideas to fruition?
Let's get started.